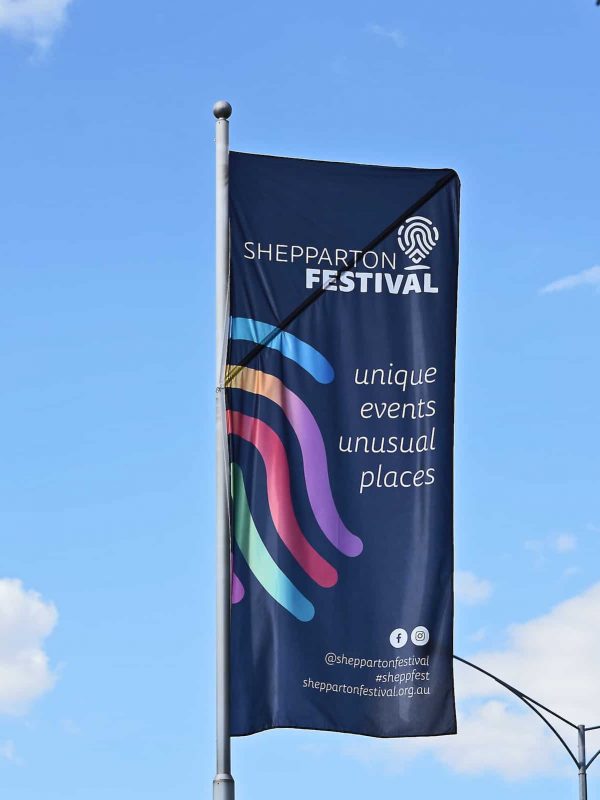 As a not-for-profit community organisation, we couldn't exist without the in-kind and financial support of our sponsors.
Our funding model relies heavily on the generosity of local businesses, philanthropic funders and individual donations. This allows us to continue to program our annual festival as well as to coordinate a number of community outreach initiatives throughout the year.
* subject to available ticket sales.
Shepparton Festival is an inclusive and multi-disciplinary regional arts program. It covers everything from fine art, sculpture, dance, writing, music and multi-cultural events. Now in its 25th year, Shepparton Festival unites our diverse community to celebrate culture, history, art and the region's strengths.

17 days
50+ events
25+ venues
200+ artists
100+ volunteers 
Festival
11 – 27 June 2021
Advertising campaign
in market March – June 
5,000 Program Guides distributed
20,000 Pocket Guides distributed
7,500 unique website visitors
1500 enews subscribers
300 posters, plus signage throughout Shepparton CBD & iconic venues
Download our Information Pack
You can print out a copy of our sponsorship information pack, by clicking the button below.
For all sponsorship enquiries