Privacy Policy
Effective date: 1 February, 2020
Please read the following statements carefully, as they address the rules of engagement between you, the user of this website, and us, the provider of this website. 
Shepparton Festival is committed to protecting the privacy of our visitors, and those who use our digital media (such as our website, social media or interactives), or interact with us in other ways. We understand that people are concerned about their privacy and the confidentiality and security of any information that is provided.
Your privacy is critically important to us. We want to assure you that we respect your data protection rights.
The Shepparton Festival Privacy Policy aims to provide you with information on:
What information we collect and how
Why and how we use that information
Accessing your information
This Website is owned and operated by Shepparton Festival. The following terms and conditions govern your use of this site and all other Shepparton Festival sites and products.
For the purpose of this agreement and for ease of use, any reference to "we", "us" and/or "the Company" shall be a reference to Shepparton Arts Festival Incorporated and any reference to "the Website" shall be a reference to any and all websites owned by the Company, their respective products, and their employees and agents.
The Website
The Website is operated by Shepparton Arts Festival Incorporated ABN 36 494 948 700 located at 119 Corio St, Shepparton Vic 3630.
Personal Data
Personal Data means data about a living individual who can be identified from those data (or from those and other information either in our possession or likely to come into our possession).
Usage Data
Usage Data is data collected automatically either generated by the use of the Website or from the Website infrastructure itself (for example, the duration of a page visit).
Cookies 
Cookies are small files stored on your device (computer or mobile device).
Information Collection and Use
We collect several different types of information for various purposes to provide and improve our Website to you.
Types of Data Collected
Personal Data
While using the Website, we may ask you to provide us with certain personally identifiable information that can be used to contact or identify you ("Personal Data").
What information we collect
The information we collect from you depends on how and why you have interacted with us. We may request, collect and record the following kinds of information in either electronic or hard copy format:
Contact and registration information
The types of contact and registration information you may be asked for, include:
Name
Email address
Home or postal address
Phone number
Shepparton Festival Membership number (if you are a Member)
Official identification (such as a driver's licence)
Subscription preferences or interests
Other personal information
In addition to the contact and registration information listed above, when you interact with us, you might provide information such as:
Your opinion
Information specific to your interaction or experiences with the Shepparton Festival (for example, if you are making a complaint)
Recordings of yourself and others (such as photos, videos, and drawings)
Banking information (if you are making a purchase or donation)
Transaction history
Social media information (such as your social media username and profile, or a post where you've used an Shepparton Festival-related handle, tag or comment)
Other personal information (for example, your work experience if you apply for a job with us)
Direct Marketing
We may use your Personal Data to contact you with newsletters, marketing or promotional materials and other information that may be of interest to you. You may opt out of receiving any, or all, of these communications from us by following the unsubscribe link or instructions provided in any email we send or by contacting us.
Usage Data
When you access the Website with a mobile device, we may collect certain information automatically, including, but not limited to, the type of mobile device you use, your mobile device unique ID, the IP address of your mobile device, your mobile operating system, the type of mobile Internet browser you use, unique device identifiers and other diagnostic data ("Usage Data").
Location Data
We may use and store information about your location if you give us permission to do so ("Location Data"). We use this data to provide features of our Website, to improve and customise the Website.
You can enable or disable location services when you use our Website at any time by way of your device settings.
Tracking & Cookies Data
We use cookies and similar tracking technologies to track the activity on the Website and we hold certain information.
Cookies are files with a small amount of data which may include an anonymous unique identifier. Cookies are sent to your browser from a website and stored on your device. Other tracking technologies are also used such as beacons, tags and scripts to collect and track information and to improve and analyse the Website.
You can instruct your browser to refuse all cookies or to indicate when a cookie is being sent. However, if you do not accept cookies, you may not be able to use some portions of the Website.
Examples of Cookies we use:
Session Cookies. We use Session Cookies to operate our Website.
Preference Cookies. We use Preference Cookies to remember your preferences and various settings.
Security Cookies. We use Security Cookies for security purposes.
Use of Data
Shepparton Festival uses the collected data for various purposes:
To provide and maintain our Website
To notify you about changes to our Website
To allow you to participate in interactive features of our Website when you choose to do so
To provide customer support
To gather analysis or valuable information so that we can improve our Website
To monitor the usage of our Website
To detect, prevent and address technical issues
To provide you with news, special offers and general information about other goods, services and events which we offer that are similar to those that you have already purchased or enquired about unless you have opted not to receive such information
Transfer of Data
Your information, including Personal Data, may be transferred to – and maintained on – computers located outside of your state, province, country or other governmental jurisdiction where the data protection laws may differ from those of your jurisdiction.
If you are located outside Australia and choose to provide information to us, please note that we transfer the data, including Personal Data, to Australia and process it there.
Your consent to this Privacy Policy followed by your submission of such information represents your agreement to that transfer.
Shepparton Festival will take all the steps reasonably necessary to ensure that your data is treated securely and in accordance with this Privacy Policy and no transfer of your Personal Data will take place to an organisation or a country unless there are adequate controls in place including the security of your data and other personal information.
Disclosure of Data
Disclosure for Law Enforcement
Under certain circumstances, Shepparton Festival may be required to disclose your Personal Data if required to do so by law or in response to valid requests by public authorities (e.g. a court or a government agency).
Legal Requirements
Shepparton Festival may disclose your Personal Data in the good faith belief that such action is necessary to:
To comply with a legal obligation
To protect and defend the rights or property of Shepparton Festival
To prevent or investigate possible wrongdoing in connection with the Service
To protect the personal safety of users of the Website or the public
To protect against legal liability
Security of Data
The security of your data is important to us but remember that no method of transmission over the Internet or method of electronic storage is 100% secure. While we strive to use commercially acceptable means to protect your Personal Data, we cannot guarantee its absolute security.
Third Parties
To enable us to provide and manage the information, product or service you have requested, Shepparton Festival may need to make your information available to a third party. Where possible, we will endeavour to ensure that these third parties follow similar standards and obligations to those required of Shepparton Festival under the Privacy and Data Protection Act 2014, and that they only use your information for the specific purpose and service they are providing to you or Shepparton Festival.
Shepparton Festival commonly engages third parties to facilitate or provide the following services:
Mass email communications (such as eNews)
Online purchases and bookings (including exhibition tickets, online donations and purchases from our Online Store or ticketing providers)
Visitor research
Food, beverage and commercial hire services
Security services
Financial transactions (including online transactions)
Customer Relations Management
Analysis of website and other digital traffic and use
Development of interactives and apps
Administration of competitions
Shepparton Festival may also partner with other organisations to deliver exhibitions, programs or events (for example, a series of talks or musical performances).
At times, Shepparton Festival may need to disclose personal information to other State and Federal Government agencies and departments, such as Creative Victoria (for example, to help resolve a complaint). On occasion, Shepparton Festival may also be legally required to disclose personal information, for instance to the police, courts or other authorised organisations.
Links to Other Sites
The Website may contain links to other sites that are not operated by us. If you click a third party link, you will be directed to that third party's site. We strongly advise you to review the Privacy Policy of every site you visit.
We have no control over and assume no responsibility for the content, privacy policies or practices of any third party sites or services.
Children's Privacy
The Website does not address anyone under the age of 18 ("Children").
We do not knowingly collect personally identifiable information from anyone under the age of 18. If you are a parent or guardian and you are aware that your Child has provided us with Personal Data, please contact us. If we become aware that we have collected Personal Data from children without verification of parental consent, we take steps to remove that information from our servers.
Accessing your information
To access, update or correct personal information we have stored, please visit the My Account page or contact the General Manager at manager@sheppartonfestival.org.au.
Online accounts
If you have created an online account with Shepparton Festival, you can access and update your information visiting the My Account page on this website. You can also update your eNews subscription interests/preferences, and view your Order History and Membership History, through your online account.
Website Spam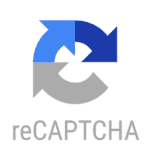 This website is protected by Google reCAPTCHA and the Google Privacy Policy and Terms of Use apply.
Changes to This Privacy Policy
We may update our Privacy Policy from time to time. We will notify you of any changes by posting the new Privacy Policy on this page.
We will let you know via email and/or a prominent notice on the Website, prior to the change becoming effective and update the "effective date" at the top of this Privacy Policy.
You are advised to review this Privacy Policy periodically for any changes. Changes to this Privacy Policy are effective when they are posted on this page.
Contact Us
If you have any questions about this Privacy Policy, please contact us:
By email: manager@sheppartonfestival.org.au
By visiting this page on our website: https://sheppartonfestival.org.au/contact
By phone number: 0434 560 946