THRIVE.
What does it mean to THRIVE?
2022 was the year the country was set to burst out of isolation and step into freedom. We were ready to bask in the sunshine, friends and family in tow, and relish our "new normal".
This reemergence, however, is not quite as we had dreamt. The pandemic is not done with us just yet.
Do we despair? A little.
Do we give up? At times.
Do we push on anyway? YES.
So here we are for the 2022 Shepparton Festival, ready once more to celebrate all that it is to be human. THRIVE is our theme and we are without a doubt here to do exactly that.
The GV is a place like no other, an evolving community where resilience forms the backbone of our history and informs our future.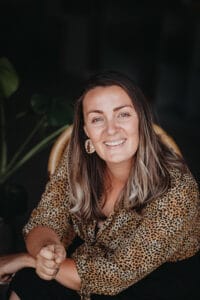 This is how another festival is possible. How we've come back after a June festival in 2021 to deliver another impressive program in March 2022. A program jam-packed with events and creative experiences just for you.
As the Creative Director of the Shepparton Festival, I am in awe of each human contributing to the program.
THANK YOU.
It is our absolute pleasure to invite our community to attend, share, bring a friend or family member, participate in a workshop, or perhaps even attend a show you'd never usually think of attending. Why? Because embracing the possibilities presented in our new normal is how we will THRIVE.
So come, THRIVE with us, March 2022.