Unify: Fabrics from our Society
A large community weaving with Marion Langford.
This is an outdoor event. For wet weather updates, check the Festival Facebook page.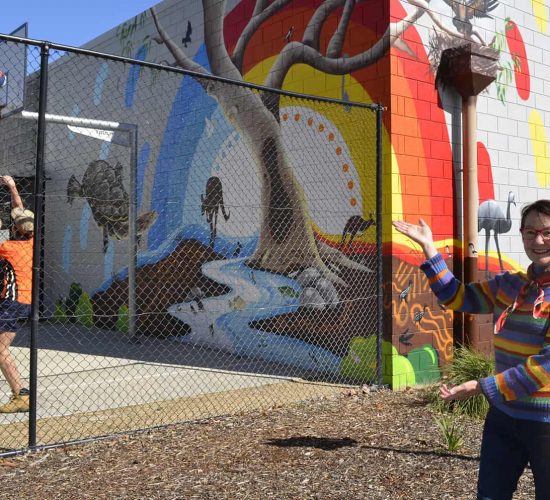 Join this year's Call to Create artist Marion Langford to create a large community weaving at the GoTafe Shepparton Campus in Fryers Street. No weaving experience needed!
Come down from 10am to 3pm Saturday 19th June and Sunday 20th June and meet with others in the community, and work together to create a large artwork called "Unify: Fabrics from our Society". Using recycled materials and fabrics, you will be able to contribute to a large, collaborative weaving piece, using the canvas of the wire mesh surrounding the basketball court. If you have half an hour or a couple of hours, come and join in!
All backgrounds, ages and abilities welcome.
REGISTRATION – On GOTAFE Fryers Street campus on the days of the event.
Be sure to wear warm clothes as this is an outdoor event.
The safety and wellbeing of the community is our number one priority and we ask that all visitors the Festival follow COVIDSafe practices when attending events. For more info click here.
For Shepparton Festival's COVIDSafe Plan click here.