Murals, paste-ups and projections: Discover them now, view the interactive map.
Every effort has been made to include all the current wall art around the CBD on our map. Be in touch if you think we have missed any and we will add them to our online version.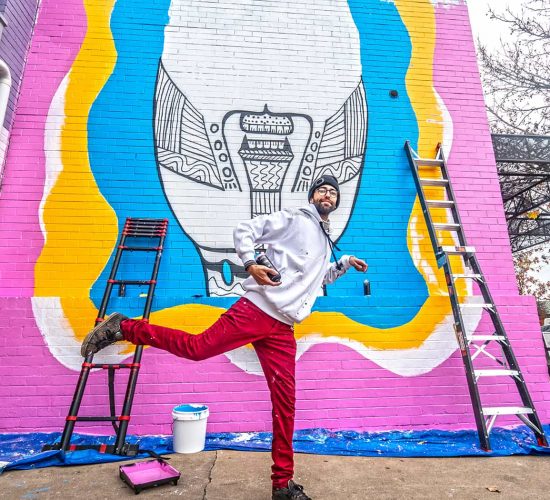 For the duration of the Festival, Greater Shepparton will light up like never before. Projections, murals and pastes-ups will brighten dark walls and corners with light and colour. Featuring the works of internationally renowned and local artists. Why not go on a treasure hunt to find all the hidden gems?
Take a wander over the bridge and find some colourful Paste-Ups in Mooroopna. Located on the outside walls of MEAC (Mooroopna Education & Activity Centre), St Alban's Anglican Church, Youngs & Co Real Estate and Paul Wickham Pharmacy.
The safety and wellbeing of the community is our number one priority and we ask that all visitors the Festival follow COVIDSafe practices when attending events. For more info click here.
For Shepparton Festival's COVIDSafe Plan click here.